Symmetry and geometry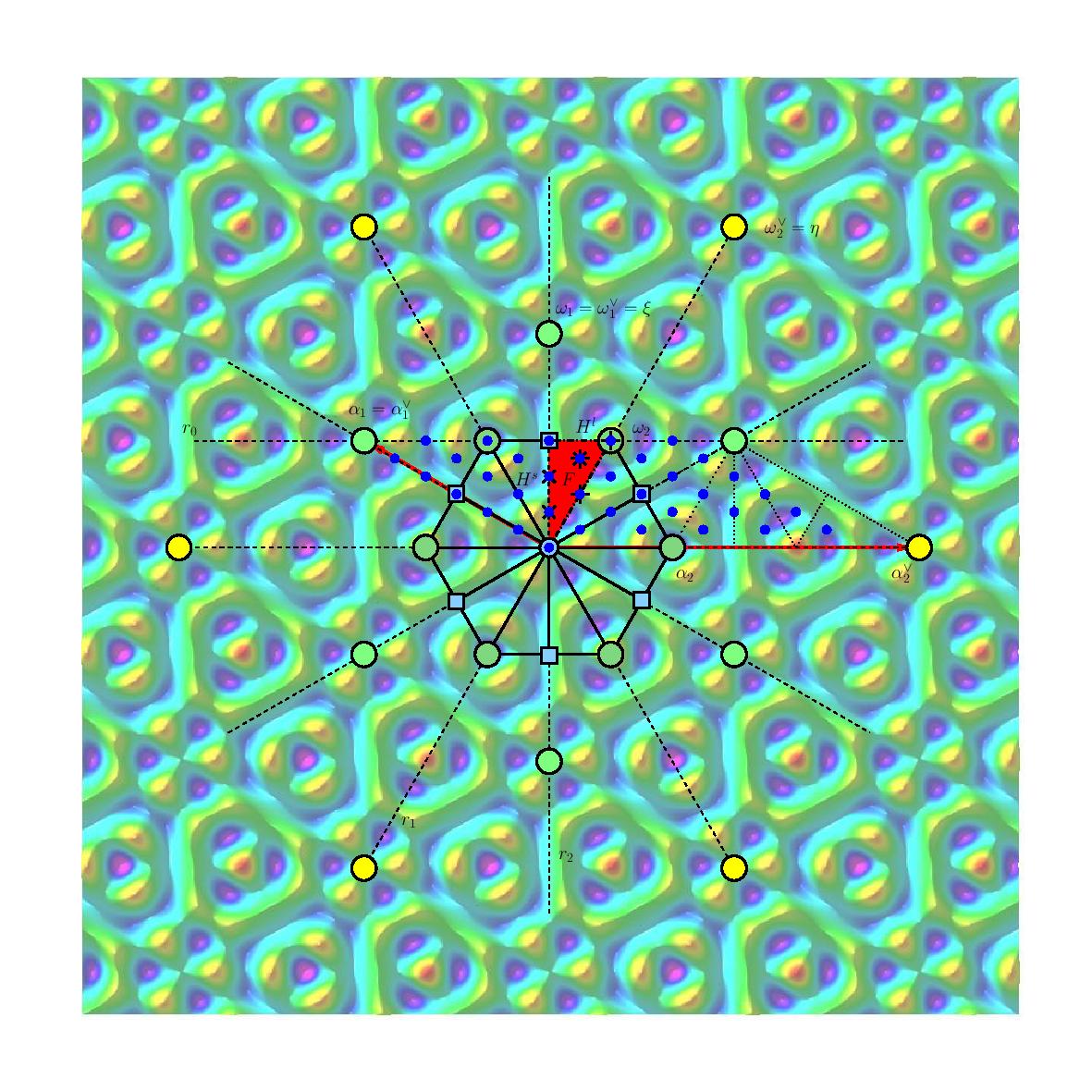 We use symmetry for the analytical and numerical solution to differential equations or for the construction of models in string theory. We also investigate related fields of differential geometry and algebra, i.e., the structure and application of Lie groups and their algebras.
We qualify various classes of Lie algebras, study them and use them in applications, e.g.,in the construction of special functions or for the study of string theory models.
We look for symmetry groups of interesting differential equations and use them for solutions. And vice versa, we assemble equations with chosen symmetries and study their common properties.
Using the symmetry of simple Lie algebras we investigate symmetric function properties of more variables and appropriate orthogonal polynomials. We formulate their discrete Fourier analysis and test applications during digital data processing.
Group Members
Faculty
prof. Ing. Goce Chadzitaskos, CSc.

e-mail:

This email address is being protected from spambots. You need JavaScript enabled to view it.

, room: 219, Břehová 7, Praha, phone: 420224358263

Field of interest:
---
prof. RNDr. Ladislav Hlavatý, DrSc.

e-mail:

This email address is being protected from spambots. You need JavaScript enabled to view it.

, room: 120, Břehová 7, Praha, phone: 420224358294

Field of interest: * Dualita v teorii strun
* Yang-Baxterovy rovnice
* Integrabilita a symetrie diferenciálních rovnic
---
prof. Ing. Jiří Tolar, DrSc.

e-mail:

This email address is being protected from spambots. You need JavaScript enabled to view it.

, room: 219, Břehová 7, Praha, phone: 420224358264

Field of interest:
---
doc. Ing. Jiří Hrivnák, Ph.D.

e-mail:

This email address is being protected from spambots. You need JavaScript enabled to view it.

, room: 219, Břehová 7, Praha, phone: 420224358264

Field of interest: * Lieovy algebry a grupy
* Coxeterovy grupy
* Fourierova analýza
* speciální funkce a ortogonální polynomy
* aplikace Lieovy teorie v CFT
---
doc. Ing. Libor Šnobl, Ph.D.

e-mail:

This email address is being protected from spambots. You need JavaScript enabled to view it.

, room: 216, Břehová 7, Praha, phone: 420224358260

Field of interest: * Lieovy grupy a algebry
* Symetrie diferenciálních rovnic
* Diferenciální geometrie
* Duality v teorii strun
---
Ing. Petr Novotný, Ph.D.

e-mail:

This email address is being protected from spambots. You need JavaScript enabled to view it.

, room: 219, Břehová 7, Praha, phone: 420224358360

Field of interest: * Gradace a gradované kontrakce * Lieových algeber
* Klasifikace Lieových algeber
---
Ing. Filip Petrásek, Ph.D.

e-mail:

This email address is being protected from spambots. You need JavaScript enabled to view it.

Field of interest:
---
Ing. Jan Vysoký, Ph.D.

e-mail:

This email address is being protected from spambots. You need JavaScript enabled to view it.

, room: 14b, Břehová 7, Praha, phone: 420224358351

Field of interest: * Diferenciální geometrie
* Aplikace geometrie v matematické fyzice
* Teorie strun, M-teorie
Students
Ing. Adam Brus

e-mail:

This email address is being protected from spambots. You need JavaScript enabled to view it.

Supervisor: Ing. Jiří Hrivnák, PhD. Topic: Speciálních funkce a polynomy afinních Weylových grup
---
Ing. Ivo Petr, Ph.D.

e-mail:

This email address is being protected from spambots. You need JavaScript enabled to view it.

, room: A-1426, Thákurova 7, Praha 6, phone: 224359875

Supervisor: prof. RNDr. Ladislav Hlavatý, DrSc. Topic: Geometrické aspekty strunové teorie