Quantum information and communication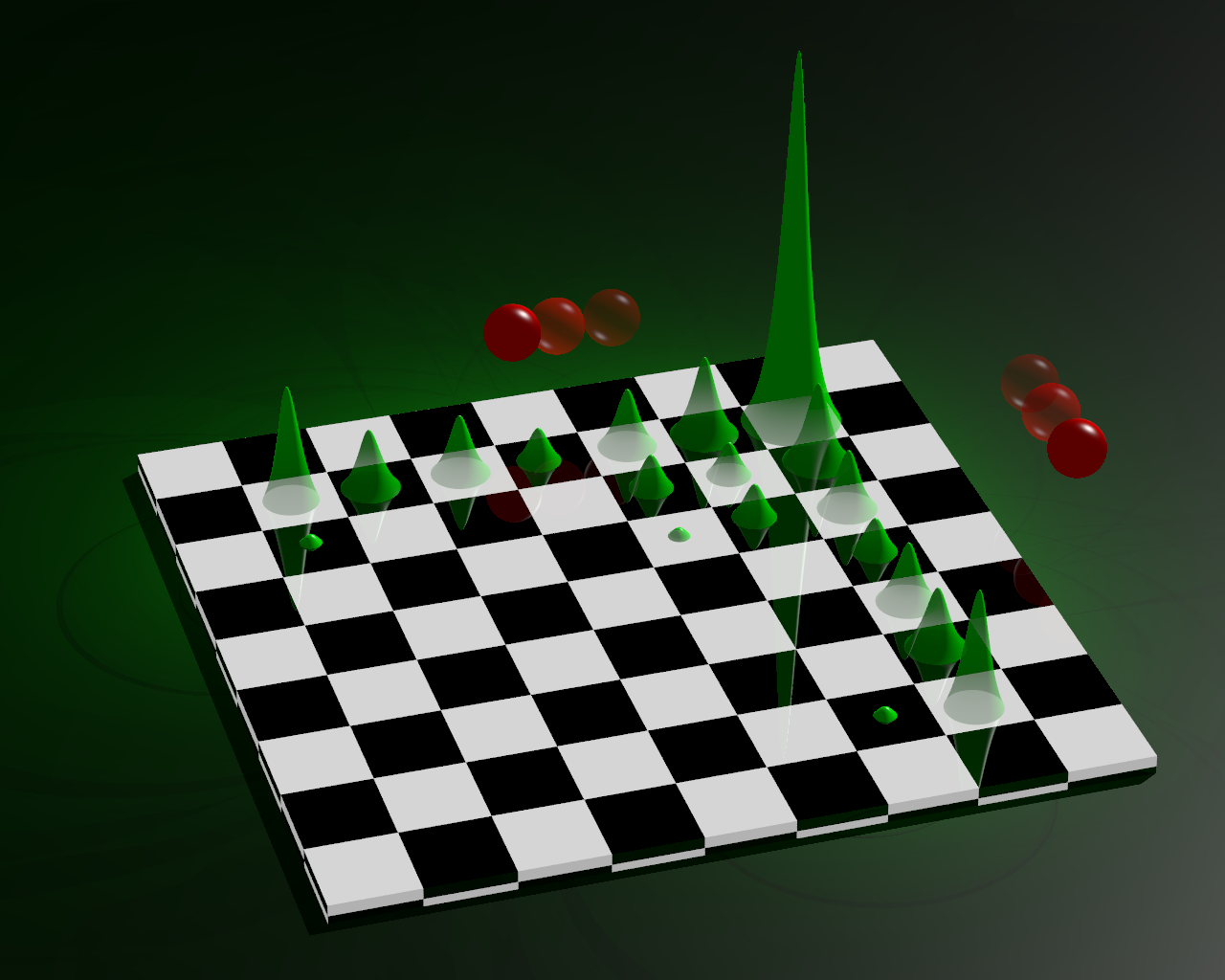 Quantum theory offers surprising possibilities in information transfer and processing. We carry out research into various processes in quantum information, such as quantum walks, quantum optics, quantum teleportation, quantum cryptography and their role in information processing.
The quantum walk is an analogy of a classic random walk. The properties of quantum walks are different from classic walks and find applications in a number of areas. They can be used as quantum protocols or for the simulation of quantum transportation. We focus on the study of quantum walks and their experimental applications.
During the study of optical effects we need to take into consideration quantum effects as well. The study of these effects is the field of quantum optics. The best known example is the photo effect. Optical quantum properties are important in the construction of quantum computers and in the study of other quantum systems.
Classic computers deal with a number of mathematical problems in exponential time or in no time at all. Among these problems is prime factorisation or the search for an item in a non-structured database. The computational possibilities of a computer is given by its physical principle, and quantum physics can solve a number of problems more effectively with quantum computers.
Quantum mechanics can be represented by nodes and edges, featuring interactions. The type of interaction is related to the type of graph and properties of edges. The theory of quantum networks can be used for the description of processes such as percolation or the generation of interconnected large quantum systems. Our object is the usage of quantum networks for the manipulation of large quantum systems.
Group Members
Faculty
prof. Ing. Igor Jex, DrSc.

e-mail:

This email address is being protected from spambots. You need JavaScript enabled to view it.

, room: 218, Břehová 7, Praha, phone: 420224358262

Field of interest: * Quantum information and communication
* Quantum networks
* Quantum walks
* History of physics
---
Aurél Gábris, Ph.D.

e-mail:

This email address is being protected from spambots. You need JavaScript enabled to view it.

, room: 13, Břehová 7, Praha, phone: 420728950043

Field of interest: * Quantum walks
* Chaos in quantum mechanics
* Simulation of quantum dynamics
* Quantum state transfer
* Cavity quantum electrodynamics applications for quantum information
* Entangled coherent states
* Quantum teleportation
---
Craig Hamilton, Ph.D.

e-mail:

This email address is being protected from spambots. You need JavaScript enabled to view it.

, room: 13, Břehová 7, Praha, phone: 420224358353

Field of interest:
---
Ing. Jaroslav Novotný, Ph.D.

e-mail:

This email address is being protected from spambots. You need JavaScript enabled to view it.

, room: 219, Břehová 7, Praha, phone: 420224358264

Field of interest: Kvantová informace
Kvantová termodynamika
Kvantové sítě
Otevřené kvantové systémy
---
Ing. Václav Potoček, Ph.D.

e-mail:

This email address is being protected from spambots. You need JavaScript enabled to view it.

, room: 116, Břehová 7, Praha, phone: 420224358360

Field of interest: * Kvantová informatika
* Kvantové algoritmy
* Kvantová optika
---
Ing. Martin Štefaňák, Ph.D.

e-mail:

This email address is being protected from spambots. You need JavaScript enabled to view it.

, room: 219, Břehová 7, Praha, phone: 420224358264

Field of interest: * Kvantová informace
* Kvantové procházky
---
Iskender Yalcinkaya, Ph.D.

e-mail:

This email address is being protected from spambots. You need JavaScript enabled to view it.

Field of interest: Quantum; walks, state transfer, algorithms, simulation, non-locality, contextuality.
Students
Ing. Iva Bezděková

e-mail:

This email address is being protected from spambots. You need JavaScript enabled to view it.

Supervisor: prof. Ing. Igor Jex, DrSc. Topic: Kvantové procházky
---
Ing. Antonín Hoskovec

e-mail:

This email address is being protected from spambots. You need JavaScript enabled to view it.

, phone: 420224358380

Supervisor: prof. Ing. Igor Jex, DrSc. Topic: Věrný přenos informace
---
Ing. Martin Malachov

e-mail:

This email address is being protected from spambots. You need JavaScript enabled to view it.

Supervisor: prof. Igor Jex, DrSc. Topic: Chaos v purifikaci smíšených stavů
---
Mgr. Ing. Jan Mareš

e-mail:

This email address is being protected from spambots. You need JavaScript enabled to view it.

Supervisor: prof. Ing. Igor Jex, DrSc. Topic:
---
Ing. Jiří Maryška

e-mail:

This email address is being protected from spambots. You need JavaScript enabled to view it.

, phone: 420737742158

Supervisor: prof. Ing. Igor Jex. DrSc Topic: Kvantové dynamické semigrupy
---
Ing. Stanislav Skoupý

e-mail:

This email address is being protected from spambots. You need JavaScript enabled to view it.

Supervisor: Dr. Martin Štefaňák Topic: Kvantové procházky, vyhledávací algoritmus a přenos stavu
---
Bc. Tereza Štefková

e-mail:

This email address is being protected from spambots. You need JavaScript enabled to view it.

Supervisor: prof. Ing. Igor Jex, DrSc. Topic: Dynamics of two-dimensional quantum walks