Quantum dynamics, optics and information (Q3)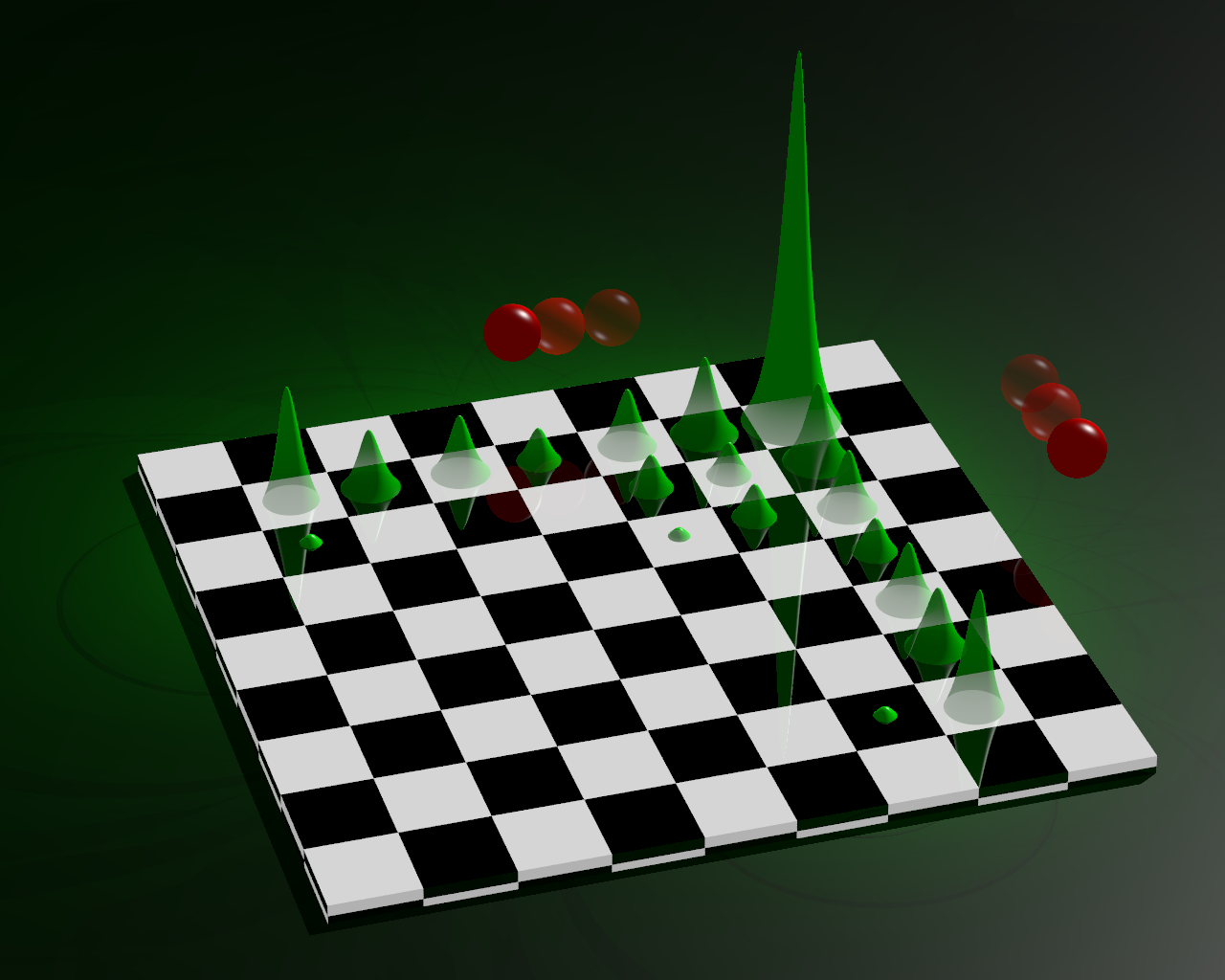 For almost a century, quantum mechanics has kept proving itself as the correct theory for describing the physics of the microscopic world. The charm of it is that it has repeatedly revealed many fascinating and unanticipated effects. In one of the last waves of these surprises is the fusion of quantum mechanics, information theory and simulation, which lead to the concept of quantum information theory. The main idea of this research direction is to exploit quantum particles as information carriers. This opens possibilities without a counterpart in
the classical information world leading to novel types of information processing.

The research interests of our group centers on quantum dynamics, quantum information and quantum optics. We analyze the properties of quantum walks and their applications in simulations of coherent transport of excitations. The group is interested in open dynamics, i.e. the
evolution of systems interacting with an environment, and study the effects on quantum systems. We investigate quantum evolution under the influence of measurements which can result in chaotic dynamic. In the context of quantum information we focus on search algorithms and state transfer between the nodes of a network. We also investigate the boson sampling problem, a classically hard-to-solve problem that has emerged as a tool to explore the advantages of quantum over classical computers. Our results have been the basis for a number of experiments carried out by the group of prof. Silberhorn in Paderborn using linear quantum optics. Our research partners come from Germany (Paderborn, Darmstadt, Ulm), Hungary (Budapest), UK (Glasgow), Japan (Sendai) or Greece (Heraklion).
Join us to work on these topics:

Dynamical localization in the unitary process of quantum walks (Aurél Gábris, PhD)
Iterované kvantové zobrazení (prof. Ing. Igor Jex, DrSc.)
Kvantová kryptografie (prof. Ing. Igor Jex, DrSc.)
Kvantová purifikace jako komplexní nelineární zobrazení (prof. Ing. Igor Jex, DrSc.)
Kvantové optické sítě (prof. Ing. Igor Jex, DrSc.)
Věrný přenos informace (prof. Ing. Igor Jex, DrSc.)
Langtonův kvantový mravenec (Aurél Gábris, PhD / prof. Ing. Igor Jex, DrSc)
Photonic Boson Sampling (Craig Hamilton)
Photon interference from Gaussian states (Craig Hamilton)
Discrete beam-splitter in phase space (Aurél Gábris, PhD)
Fault-tolerant discrete time quantum walks (Aurél Gábris, PhD)
Přenos excitace pomocí kvantové procházky (Martin Štefaňák)
Kvantové procházky s interagujícími částicemi (Martin Štefaňák)
Measurement-based interaction of quantum walkers (Aurél Gábris, PhD)
Kvantová mechanika na fázovém prostoru (Ing. Václav Potoček, Ph.D.)
Orbitální moment hybnosti světla (Ing. Václav Potoček, Ph.D.)
Principy kvantových počítačů (Ing. Václav Potoček, Ph.D.)
Termalizace kvantových systémů (Ing. Jaroslav Novotný, Ph.D.)
Kvantové procházky a jejich aplikace v kvantové teorie informace a kvantových simulacích (Ing. Martin Štefaňák, PhD.)

Group Members
Staff
This email address is being protected from spambots. You need JavaScript enabled to view it.

Room: 218, Břehová 7, Praha

tel: 420224358262

This email address is being protected from spambots. You need JavaScript enabled to view it.

Room: 13, Břehová 7, Praha

tel: 420728950043

This email address is being protected from spambots. You need JavaScript enabled to view it.

Room: 13, Břehová 7, Praha

tel: 420224358353

This email address is being protected from spambots. You need JavaScript enabled to view it.

Room: 219, Břehová 7, Praha

tel: 420224358264

This email address is being protected from spambots. You need JavaScript enabled to view it.

Room: 116, Břehová 7, Praha

tel: 420224358360

This email address is being protected from spambots. You need JavaScript enabled to view it.

Room: 219, Břehová 7, Praha

tel: 420224358264

This email address is being protected from spambots. You need JavaScript enabled to view it.
Students
This email address is being protected from spambots. You need JavaScript enabled to view it.

This email address is being protected from spambots. You need JavaScript enabled to view it.

tel: 420224358380

This email address is being protected from spambots. You need JavaScript enabled to view it.

This email address is being protected from spambots. You need JavaScript enabled to view it.

This email address is being protected from spambots. You need JavaScript enabled to view it.

tel: 420737742158

This email address is being protected from spambots. You need JavaScript enabled to view it.

This email address is being protected from spambots. You need JavaScript enabled to view it.
Selected Publications

More information and news can be found in our Facebook group.