Mathematical description of quantum mechanics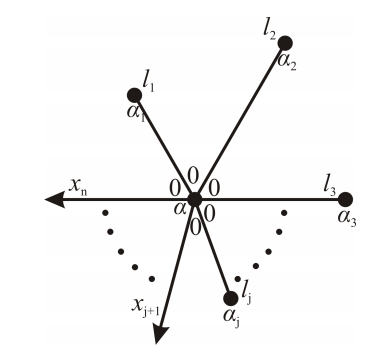 The accurate prediction of many physical phenomena depends on the mathematical accuracy of quantum mechanical formulation. We develop mathematical theory for such a description (e.g., the theory of non-group operators), and its application to various systems, such as quantum graphs and quantum wave channels.
Quantum mechanical systems are often described by Hamiltonians which give reasonable predictions thanks to physical symmetries rather than mathematical postulates of isogroups. A number of methods of non-group operator analysis fails, therefore we look for new techniques and generalise the classical ones.
The theoretical description of many real world situations is so complex that there is a need for simplification and theoretical models. Such models include quantum graphs and singular interactions. With them, we can describe, for instance, short-range nuclear interactions or the movement of an electron in an organic substance.
The simplest case of quantum graphs is the quantum wave channel., i.e., a tube. We study how the wave channel geometry (reflected, curved) influences the energy spectrum of particles moving inside the wave channel.
Group Members
Faculty
prof. RNDr. Pavel Exner, DrSc.

e-mail:

This email address is being protected from spambots. You need JavaScript enabled to view it.

, phone: 420776154823

Field of interest:
---
prof. Ing. Jiří Tolar, DrSc.

e-mail:

This email address is being protected from spambots. You need JavaScript enabled to view it.

, room: 219, Břehová 7, Praha, phone: 420224358264

Field of interest:
---
RNDr. Ing. Michal Jex, Ph.D.

e-mail:

This email address is being protected from spambots. You need JavaScript enabled to view it.

Field of interest:
External co-workers
Mgr. David Krejčiřík, DSc.

e-mail:

This email address is being protected from spambots. You need JavaScript enabled to view it.

Field of interest:
---
prom. fyz. Miroslav Znojil, DrSc.

e-mail:

This email address is being protected from spambots. You need JavaScript enabled to view it.

Field of interest:
Students
Ing. Radek Novák

e-mail:

This email address is being protected from spambots. You need JavaScript enabled to view it.

Supervisor: Mgr. David Krejčiřík, Ph.D., DSc. Topic: Nehermitovské operátory v kvantové mechanice