Applications of statistical physics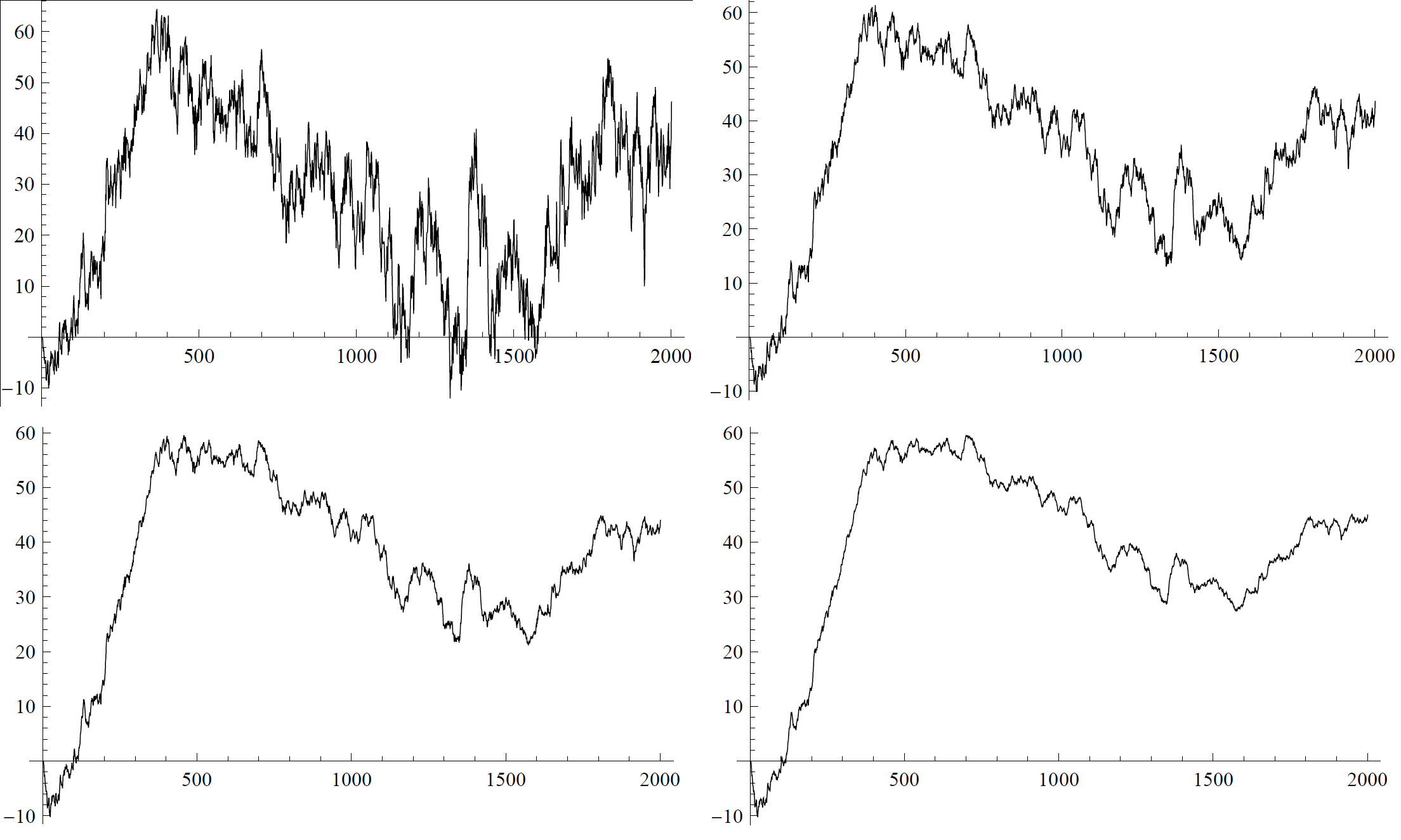 Formalism of statistical physics enables us to apply general results to various branches, such as solid state theory, biology and economy. Some of these applications are of interest to us.
Anyons are particles which appear in two-dimensional systems, and they are the generalization of fermions and bosons. They are linked, for instnace, to the fractional quantum Hall phenomenon.
A theoretical description of Brownian motion and its generalisation is applied to general time series analysis, for instance, price development on financial markets. The application of techniques used in physics to financial markets is the subject of econophysics.
We mainly use methods of stochastic processes and statistical physics where volatility takes the role of temperature.
Group Members
Faculty
Ing. Mgr. Petr Jizba, Ph.D.

e-mail:

This email address is being protected from spambots. You need JavaScript enabled to view it.

, room: 120, Břehová 7, Praha, phone: 420224358293

Field of interest: * Kvantová teorie pole
* Funkcionální/dráhové integrály
* Statistická fyzika
* Kvantová mechanika
* Ekonofyzika
---
Ing. Jan Korbel, Ph.D.

e-mail:

This email address is being protected from spambots. You need JavaScript enabled to view it.

, phone: 420224358326

Field of interest: * Ekonofyzika
* multifraktální analýza
* Lévyho procesy
* Renyiho entropie
---
Ing. Hynek Lavička, Ph.D.

e-mail:

This email address is being protected from spambots. You need JavaScript enabled to view it.

, room: 14b, Břehová 7, Praha, phone: 420224358352

Field of interest:
---
Ing. Václav Zatloukal, Ph.D.

e-mail:

This email address is being protected from spambots. You need JavaScript enabled to view it.

, room: 120, Břehová 7, Praha

Field of interest: